Cepac has announced the celebration of ten years accident free at its Doncaster site.
"Health and Safety is a major priority for Cepac," says Steve Moss, Managing Director. "We are thrilled to announce this momentous milestone as we celebrate a remarkable decade without a single incident. This tremendous accomplishment exemplifies our unwavering commitment to safety, meticulous processes, and the dedication of our exceptional people. Our employees have embraced a culture of diligence and vigilance, ensuring that every task is executed with the utmost care and attention to detail."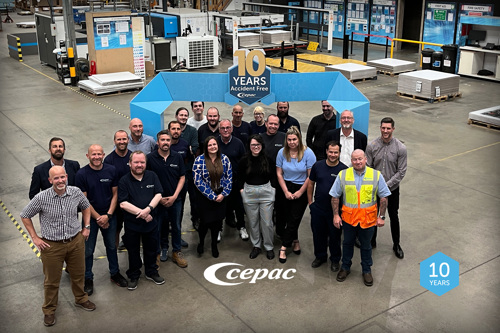 "We extend heartfelt thanks and gratitude to every individual who has contributed to this extraordinary feat. The health and wellbeing of Cepac poeple are a priority to us and safety in the workplace is a huge part of that." said Craig Mason, Group Resources Director (People & Services).